The Bergsig Estate Reserve Collection celebrates the unique Lategan family history, dating back to the early days of wine in the Cape of Good Hope. Padmos celebrates the sailing ship that brought the first Lategan to the shores of South Africa, launching a Heritage continued by other Lategan family, like Tant Anna, a Lategan great grandmother, praised by lady Anne Barnard in her diaries as a women of exceptional style and spirit and Oom Prop Lategan, a visionary farmer that guided Bergsig to becoming a prosperous estate with innovation and creativity. The vision of these ancestors , combines with the ideal climate and soil conditions of the Breede River Valley have resulted in exceptional wines celebrated worldwide.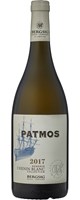 Rich aroma of dried apricots and ripe citrus complemented by a touch of wood. This is an elegant, yet complex wine with excellent maturation potential.
read more »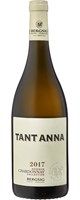 This wine shows typical characteristics of a slow ripening area. Full bodied, complex with an elegant creamy texture.
Good balance between the citrus aroma and some spicy, toasted oak notes.
read more »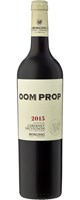 This Cabernet Sauvignon is an elegant wine with a deep garnet colour. Traditional cigar box and blackcurrant flavours are complemented by complex layers of rich dark- spice smokiness that developed during months of maturation in new French Oaks Barrels.
read more »